Frequently Asked Questions - 2009 Asian Global Sourcing & Procurement Conference

Who are your sponsors?



What are the directions to the conference venue?
Disney Paradise Hotel
Paradise Pier Hotel (Pacific Ballroom)
1717 S. Disneyland Drive
Anaheim CA 92802
714-999-0990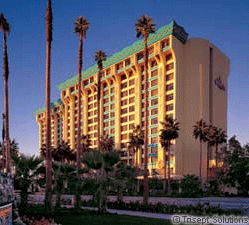 Parking structure is located behind the hotel. Parking is $5 with validation.
Click here for a PDF map of the area
Click here for driving directions

What are the corporate wish lists for procurement?
Orange County Transportation Authority: 2008-2009 OCTA upcoming projects (9-pages PDF)

Who are the conference exhibitors?
Philippine Trade and Investment Center
Who are the participating organizations for the conference?
Asian American Business Women Association
Asian Business Association - San Diego
Asian Professional Exchange
Asian Women Entrepreneurs
Black Chamber of Commerce of OC
Filipino American Chamber of Commerce of OC
Hispanic Chamber of Commerce of Orange County
Inland Empire Asian Business Association
Japan American Society
Korean American Chamber of Commerce of OC
National Association of Asian American Professionals
National Hispanic Business Women Association
National Latina Business Women Association
OC Small Business Development Council
Organization of Chinese Americans-OC
South Asian Business Alliance Network
Taiwan Chamber of Commerce of OC
Who is on the Planning Committee for the 2009 Asian Global Sourcing Conference?

Chairwoman: Linda Stone, President, linda@aprconsulting.com
Co-Chair: Peter J Sinambal, CPA, Peter.Sinambal@abaoc.org, 714-914-1355
Web site Support & Program, Advertisements & Booklet:
Kerry Osaki, Esq., mrmo11@verizon.net 714-452-1886
Ester Malapas, printtechniques@sbcglobal.net 949-222-2291
Hotel Facilities, Banners, and Logistics:
Jerry Quinn, Jquinn2000@earthlink.net 714-425-7565
Registration:
Suzanne Nguyen, Suzanne.Nguyen@abaoc.org 949-222-2291
Rachelle Manzano, RachelleManzano@gmail.com 949-222-2291
Gloria Rull, Gloria.Rull@abaoc.org 949-222-2291
Global Sourcing:
Dwight Nakata, CPA, Dwight.Nakata@abaoc.org, 714-329-5022
R Sampath, seminars@quantaco.com. 949-480-9466
US Procurement:
Maria Dumatol, mdumatol@aprconsulting.com, 741-943-1800
Kerry Osaki, Esq., mrmo11@verizon.net 714-452-1886
Ester Malapas, printtechniques@sbcglobal.net 949-222-2291
Priscilla Lopez, plopez@hcoc.org, 714-952-4289
Government and Public Utilities:
Bekele Demissie, bdemissie@octa.com, 714-560-5657
Maurice Nguyen, maurice.nguyen@abaoc.org, 714-585-3566
Priscilla Sabado, priscilla.sabado@abaoc.org, 949-400-9171
Participating Organization:
Ngoc-Tinh Nguyen, ngoctinh.nguyen@abaoc.org, 714-894-3105
Peter J Sinambal, CPA, Peter.Sinambal@abaoc.org, 714-270-7834
Priscilla Lopez, plopez@hcoc.org, 714-952-4289
Press Information:
Ngoc-Tinh Nguyen, ngoctinh.nguyen@abaoc.org, 714-894-3105
Maria Dumatol, mdumatol@aprconsulting.com, 741-943-1800
Special Keynote Speakers - Government and Private Corporations:
Linda Stone, President, linda@aprconsulting.com
Peter J Sinambal, CPA, Peter.Sinambal@abaoc.org, 714-270-7834
Priscilla Lopez, plopez@hcoc.org, 714-952-4289
Sponsorships:
Ngoc-Tinh Nguyen, ngoctinh.nguyen@abaoc.org, 714-894-3105
Maria Dumatol, mdumatol@aprconsulting.com, 741-943-1800
Peter J Sinambal, CPA, Peter.Sinambal@abaoc.org, 714-270-7834

Graphic Design by: Raziel Arciega, LNRPromotions@aol.com, Tel 714-349-2884