Frequently Asked Questions - 2008 India Trade Seminar
What are the directions to the Cerritos Center for the Performing Arts?
Detailed info at http://www.cerritoscenter.com/planyourvisit/gettinghereandparking.aspx?id=122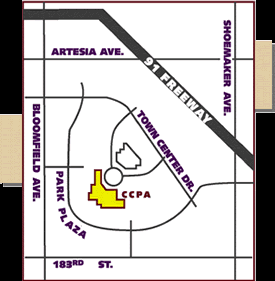 Who do I contact to get more info on sponsoring the event?
Email us at seminars@quantaco.com and we shall respond at internet speed.
Who is the media contact for the seminar?
Jackie Lee, Nakatomi & Associates. jackie@nakatomipr.com Tel: 310-914-5000
What are the hotel room options for the India Trade Seminar?
The Cerritos Sheraton, across the way from the seminar location at the Cerritos Center for the Performing Arts.
Regular rate: $189.00. Rate for 10 or more hotel rooms: $159.00.
These rates may vary. Please call the Sheraton directly at 800-325-3535.
http://www.starwoodhotels.com/sheraton/property/overview/index.html?propertyID=417
Who is going to be at the seminar?
We shall have attendees from the following companies & entities (sponsors have an asterisk):
AeA*
Airtera Inc.
All Logistics International
AlmexUSA*
Amritt Ventures
Bank of America
BizOrigin
Boeing
California Turbo, Inc.
Carson, Huffer, & Giordano
CHG Advisors
Circor Aerospace
Cisco
Crowell & Moring
CSCC
DesiYou
Ethnic Kitchens Inc.
Export-Import Bank
Global Agri-Trade
Habib American Bank
HSBC Wells Fargo Trade Bank
InfoPro Solutions
Interactive Teamworks
International Strategy Group
LA Customs Brokers & Freight Forwarders' Association
Morgan Stanley
Pacific Counsel of International Policy
Port of Los Angeles*
Powerwave Technologies
Quanta Consulting*
Resort Prosource
Saffron Spot
SDS, Inc.
Sekhon Associates
Siddha Samadhi Yoga
SND Insurance Agency
Softskills
Sonshine Trade Inc.
Southern California Edison
TC International*
Teamco, LLC
The Mentor Group
TiE*
Transworld Alloys
Trinus Corporation
UBS AG (Private Bank)
UBS Financial Services
UC Irvine
US Chamber of Commerce*
US Commercial Service, US Dept of Commerce*
USC Marshall School of Business*
US-India Business Council*
West Coast Consulting.